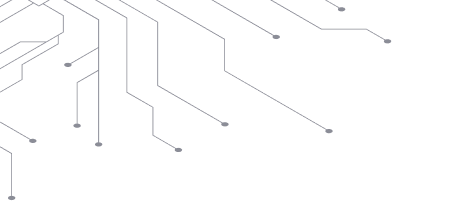 Our Services
Software Development
Novatic has helped many companies build reliable CRM/ERP software and systems to accelerate internal processes and improve employee productivity. We are not only providing technical consulting services, but also a vision that combines technology and business goals.
Mobile App Development
Novatic is one of the top innovative mobile app development outsourcing companíe in Hanoi, Vietnam that has quality at the top of its priorities. With full client and back-end solutions, we are confident in designing, developing, optimizing mobile applications on iOS and android platforms.
Cloud Server
Elastic Compute Service - We can provide for you any Cloud Server system with outstanding features. Full access, manage, initialize / disable / enable. Resources are elastic according to actual usage needs. Highly secure servers, easy for upgrade and renewal.
Our priorities
Focus on Cutting-edge technologies, Cost-quality efficiency, Lean process
Novatic is a Vietnam-based software development boutique that focuses on cutting-edge technologies. Our 30 engineer team specialize in custom CRM/ERP software for businesses who wish to optimize their productivity or develop their e-commerce division. We also build applications for SMEs (small-medium enterprises) and Startups, helping them boost their revenues or visualize their idea into minimum viable and scalable products.
As a tech startup ourselves, we understand the struggles and challenges that each entrepreneur faces everyday, so we always try to consult and propose the most suitable solutions in terms of cost/outcome effectiveness.
Featured Product
The best of breed of auction platform in Vietnam Lac Viet Auction
Novatic Auction is a cloud-based auction management solution for organizations of all sizes and industries. We are the pioneer online auction solution that fully compliants with Vietnam's auction laws.
CERTIFICATED PROVIDER
Oracle Netsuite Cloud ERP
As a certified Oracle | NetSuite Solution Provider, our team has profound experience in implementing NetSuite ERP for a variety of businesses for CRM, Financials & eCommerce management. Our team specializes in various functions including a full NetSuite implementation, optimization or providing support for further customizations.
Web Application Development
Novatic is one the leading companíe in Web Application development. Our team has a smart and clear approach that helps us quickly understand customers' needs, and is skillful in consulting effective solutions for companies of various sizes in various business sectors.
We provide customized solutions so that our partners can creatively apply the technologies in simplying their business management procedures to raise efficiency and effectiveness and generate more profit.
MOBILE APP DEVELOPMENT
Solution for mobiles
Novatic is specialized in developing mobile apps for almost all platforms and various devices. Developing and providing apps for iPhone, iPad, Android, Windows are our strengths.
Our team have rich experiences and profound understanding of mobile apps, thus are capable to consult, develop and provide high quality apps in mobile platform.
CLOUD SERVER
Storage Speedy, Secure And Sparky Cloud
Novatic cloud solutions are built for speed, reliability and security. From basic web hosting to blazing-fast dedicated servers, you'll find it all right here.
Host your website on a stable and secure platform
Scalable plans to match your site's needs
99.9% uptime on all hosting plans
Learn more about Novatic's unique features.
Our solutions help you turn your business vision into reality